Designer of what


✺ 2019

IT
Newsletter → Vignette ✺ Da più di un anno, ogni giovedì, DOW esplora e analizza i ruoli del designer oggi protagonista di un contesto in trasformazione. Come lo fa? Attraverso un editoriale di commento ai temi trattati; cinque contenuti selezionati con cura e criterio riassunti in lingua italiana; una vignetta realizzata ad hoc per il progetto.

Dal principio, sono orgogliosamente parte del team ☻ Da dicembre 2019, illustratrice ufficiale.




↓ YELLOW POINT OF VIEW


EN
Newsletter → Cartoon ✺ For more than a year, every thursday DOW explores and analyzes the roles of the designer, who is now the protagonist of a changing context. How do we do it? Through an editorial about the topics we covered; five contents selected with heed and criteria, in Italian language; an illustration made specifically for the project.

From the beginning, I am proudly part of the team ☻ From December 2019, I'm the official illustrator.



"I want to thank you for this wonderful opportunity. You're an incredible audience. Hi mum!"
"Heed and criteria POWER"
"Do you want to put another one?"
"It's not you, it's me!"
"I've got a cotton swab... and I'm not afraid to use it against you!"
"This song's for you, dad"
"Brief: realize a chair using no materials."
"It's not Rio de Janeiro, but there is a fantastic climate" (Italian song's quote - Oroscopo, Calcutta)
"So, they forced me to use ZAPFINO font for the crossfit gym's identity"
"Would you like to throw away something else?"
"It is a very sophisticated automated oxygenation system. Yours for only 10K a year"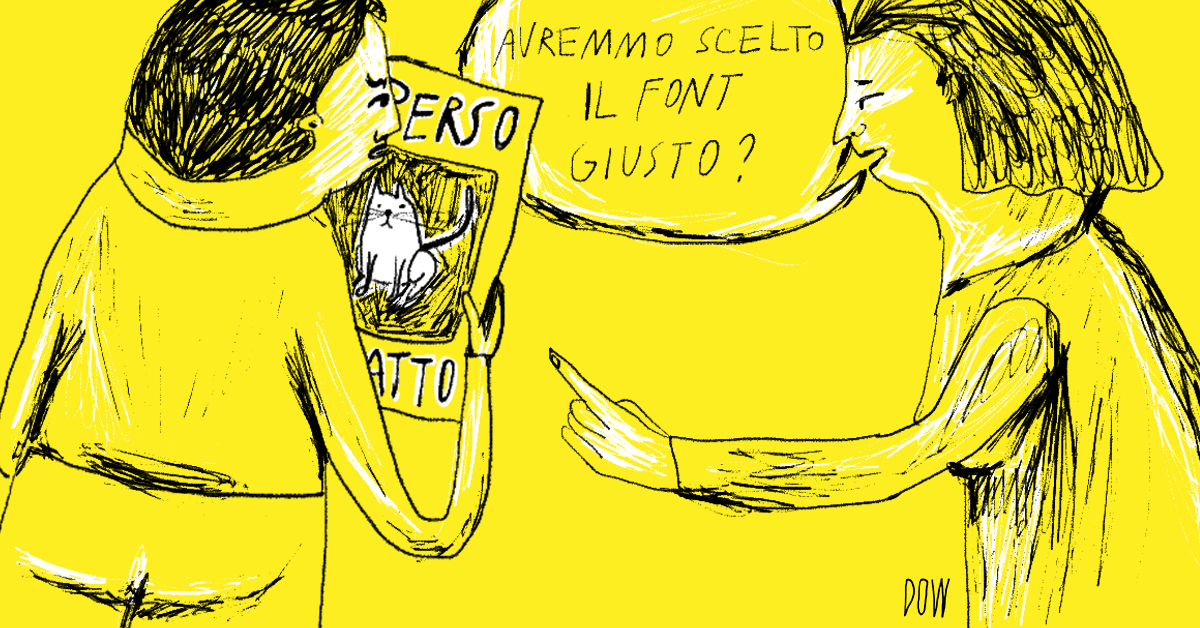 "Is this the right font?"
"Can I have a rework? You take just 5 minutes"
"I hope those tools are ergonomic"